Scott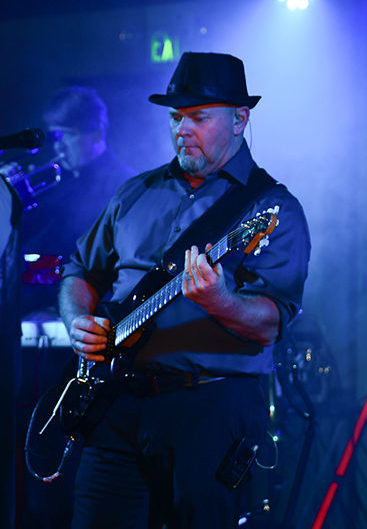 I was born and raised in Hamilton, Ohio and playing guitar since I was around 12 years old. My dad showed me some basic chords but that was all he knew. I found that I could listen to songs and learn them by ear. I jammed with my friends in high school but never joined an 80's metal band called Malevolence when I was 20. After 2 years, I left to start a band with my brother and some friends called Youngblood. We played southern rock and country. We just played locally at the bars, moose lodge and some private events.
Eventually I started playing music at church and gave up playing music in the bars, since I was married and wanted to focus on having a family. Over the next 20 years, I played in different southern gospel groups in the area. In 2013 I joined a band called LWB, we played Christian rock 80'style. I would also play at the underground music venues in Cincinnati. Earlier this year (2021), I decided that since my kids were grown and out on their own, I would start looking for a band to join.
I had the privilege of playing with Chappy and Lee a few times at church and they asked if I would be interested in auditioning for Bluestone Ivory. Of course I said yes and the rest is history. This is a great band with a great bunch of guys. They are all so talented and I look forward to jamming with these guys on a regular basis. I have been married to my wife Tina for 30 years and we look forward to being a part of the BSI family.